After completing the Emergency First Response Instructor (EFRI) course you will be qualified to teach the Emergency First Response (EFR) course. Because divers need to be EFR certified before starting the PADI Rescue Diver course, PADI wants every Dive Instructor to be able to teach the EFR course. This is the reason you need to be an EFR Instructor before you can attend the PADI Instructor Examination (IE) and why the EFR Instructor course will be included in your PADI Instructor Development Course (IDC) with us at Sairee Cottage Diving on Koh Tao in Thailand.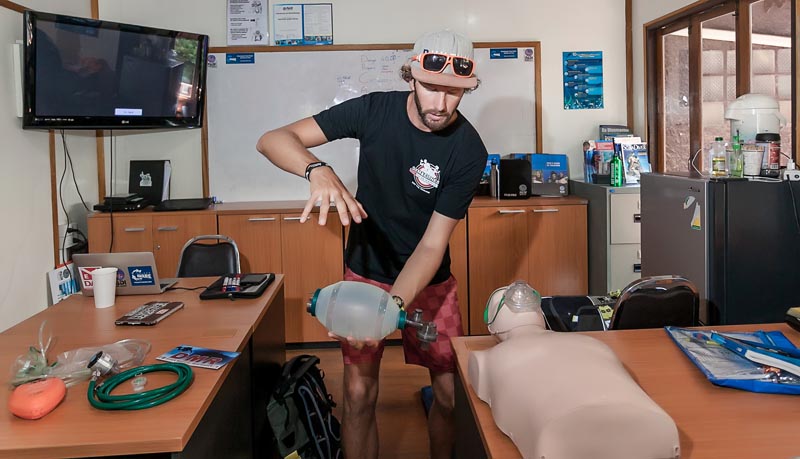 The Emergency First Response Instructor Course provides you with the additional training necessary to teach the four related courses – Primary Care (Cardiopulmonary Resuscitation or CPR), Secondary Care (First Aid), CPR & AED (Automated External Defibrillation), and Care for Children. This course builds on the instructor candidates' skills as primary and secondary care providers and focuses on developing their teaching skills.
The course is taught via a mixture of independent study, classroom sessions and practice teaching assignments, leaving the instructor candidates ready to conduct the EFR course and certify new Emergency First Responders. Individuals who are current CPR/first aid instructors with another qualifying organisation may choose to earn the Emergency First Response Instructor rating by completing a prescribed program based on portions of the Emergency First Response Instructor Course or the Emergency First Response Instructor Crossover course. This option gives credit for their teaching experience and focuses on familiarising them with the Emergency First Response philosophy and structure.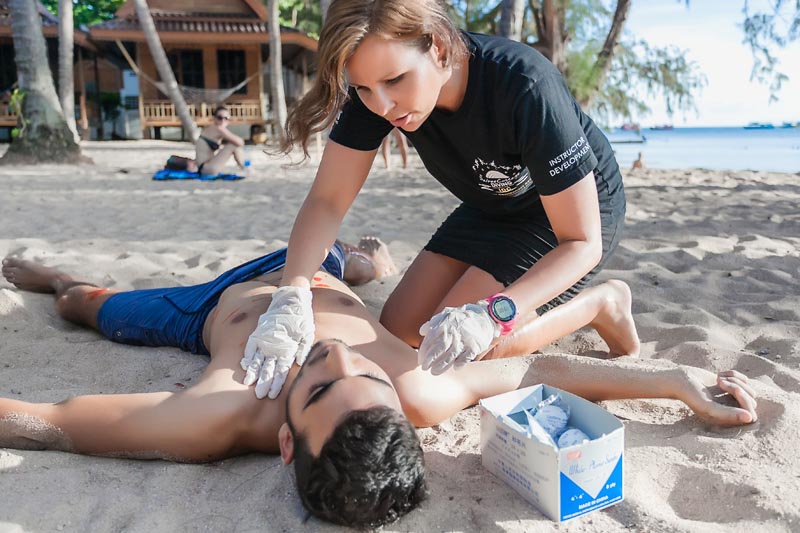 Some jobs like those in construction, being a hotel employee or a teacher require people to be EFR certified. But the EFR course is really for anyone that wants to be able to help others in need. As an Emergency First Responder you already possess the knowledge to deal with an emergency, but as an Emergency First Responder Instructor you can now teach people to help others! This is very rewarding.
You can become an EFR Instructor without any previous diving experience and the course only takes 2 days. On the first day you learn all the EFR Instructor theory and how to effectively organise an EFR course. On the second day we will repeat all the EFR skills and concentrate on how you can evaluate it. You will especially love the EFR scenarios that are the highlight of the course!
At Sairee Cottage Diving on Koh Tao we only use new and well-maintained medical training aids and we sometimes have real Dive Physicians come in as guest speakers!
Prices:
EFR Instructor: 7000 THB
EFRi Manual: 3500 THB
PADI Fee: 172 AUD