Working as a PADI Divemaster or Dive Instructor is a Job that most people dream of. And there are a lot of people looking for dive jobs on Koh Tao, Thailand.
So, the big question is, after completing the Divemaster or Instructor Development Course (IDC) on Koh Tao, is it easy to find a job? The answer is: Yes and No. It all depends on where you want to work and how you go about searching the different job opportunities that are available.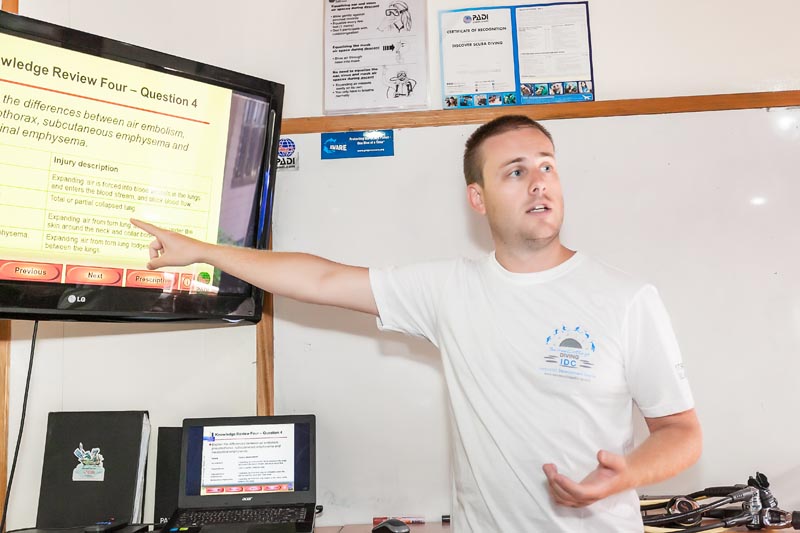 Many new PADI Divemaster and Dive Instructors struggle to find work after completion of their Divemaster and PADI IDC, so we decided at Sairee Cottage Diving to create a unique Dive Job Placement Service that offers our Divemaster and IDC candidates a high chance of getting their perfect diving job either here or in other places in the world.
Why is it not always easy to find a dive-related job?
The main reason why some people struggle to find a Job as a Divemaster or Dive Instructor is that they have no help or training in finding employment in the dive industry. We at Sairee Cottage Diving believe that it is not only our goal to make great PADI Divemasters and PADI Instructors but also our responsibility to help our students find that fantastic dive job they are looking for. There are many dive jobs out there; however, it's all about knowing where to look for them and how to go about it.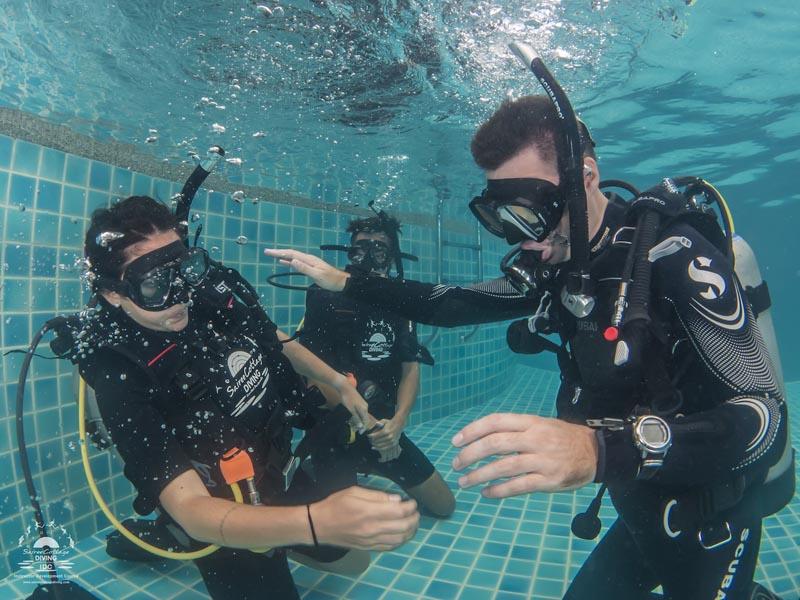 What is the Diving Job Placement program at Sairee Cottage Diving?
During the Divemaster and IDC courses we start by finding out what you want to do with your dive career and then use our large network in the dive industry to find work for you or connect you with the right employee. Everyone is different and that is why it is so important to find the right Dive Shop for each individual.
During the Sairee Cottage Diving Instructor Development Course you will get extensive lectures and training about the Business and Marketing of Diving and learn how to market yourself in a modern dive industry, working with all the new technologies like the PADI "Touch" products, diving apps, website building advice, SEO (Search Engine Optimization) and Social Network Marketing.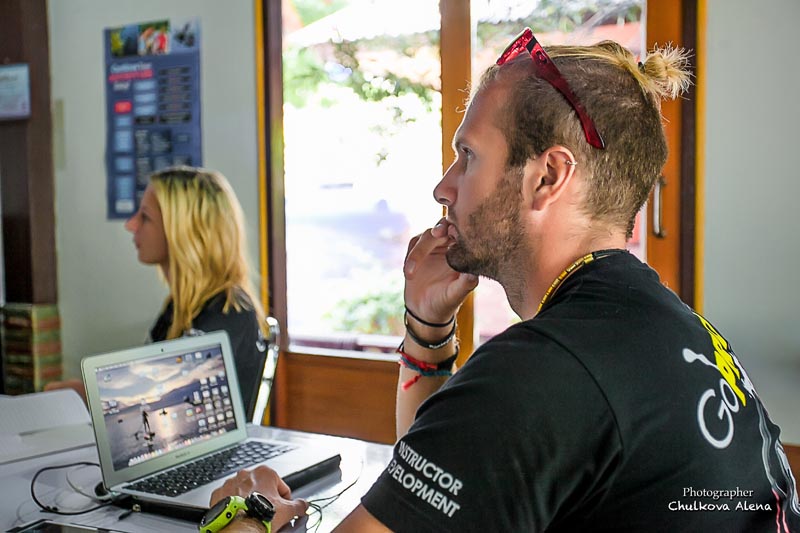 We will also dedicate one full day building a high-quality Divemaster and/or Dive Instructor résumé (CV), and go on to discuss how to find the best Divemaster and Dive Instructor jobs online, how to use social media networks like Facebook to find Dive Instructor jobs, Divemaster jobs or other random dive jobs and how to work together with other dive job placement agencies.
On top of this all we will discuss the many different dive jobs that you can do in the Dive Industry besides (or alongside) working as a Divemaster or Instructor. You can also work in dive equipment retails shops, manage dive centres, work for PADI, work in Freediving, become a dive equipment technician and there are many other possibilities. Guest Speakers will also be invited to explain different choices in your dive career.
Is it possible to work at Sairee Cottage Diving on Koh Tao after completing my PADI Divemaster and Instructor Development Course?
This is possible. Sairee Cottage Diving is growing all the time, however, it does depend on how busy the dive shop is and any job vacancies at the time of certification. In order to maintain the very high quality of Sairee Cottage Diving, we need to make sure that our potential Divemaster and Dive Instructor employees know everything about the Dive School and that they will follow the highest standards in their work. For this we only hire Instructors that have the PADI Master Scuba Diver Trainer (MSDT) rating and have completed a 6 week Dive Instructor Internship with us.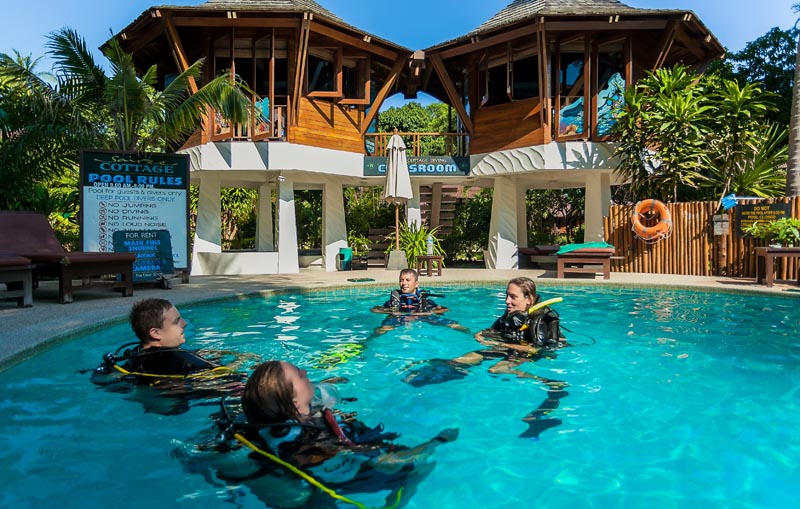 How to get work on Koh Tao as a Divemaster or Diving Instructor?
Koh Tao has more people wanting to learn how to scuba dive than any other place in the world. This creates enormous dive job opportunities for Divemaster and Dive Instructors and in response there are over 60 operational dive schools on the Island. This means there are most definitely Divemaster and Dive Instructor jobs on Koh Tao! If you want to work for a specific Dive Centre here you might need to wait a bit for a spot, however there is always work to be found. It largely depends on your attitude, your Dive Professional certification level and how you use the tips we teach you on our Dive Job Placement program during the Divemaster, PADI IDC and MSDT courses.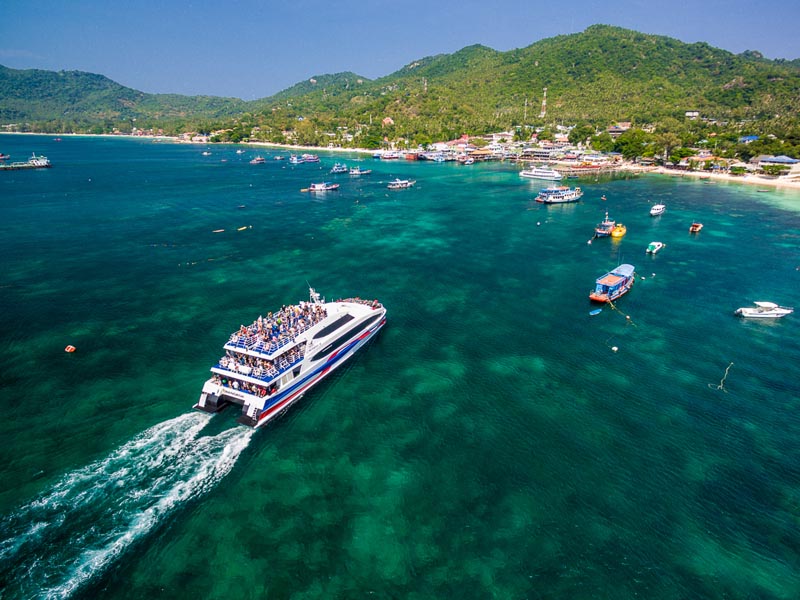 How about finding a Dive Job in the rest of the world?
The great thing about being a PADI Divemaster or Open Water Scuba Instructor (OWSI) is that you can work almost anywhere in the world, and there are many dive jobs available in this ever-growing industry.
Do you want to work as a dive professional in the tropical waters of the Caribbean? In other parts of Thailand? In the beautiful lakes of Switzerland? Enjoying the weather and food of the Mediterranean? Even like the idea of working in more northern European waters? What about Australia? Asia? Anywhere?! Anything is possible!

With our very successful Job Placement program at Sairee Cottage Diving you will have no trouble finding your dream dive job and we will support you all the way. Our PADI Platinum Course Director Marcel van den Berg also has his own extensive network with many contacts to help you succeed in your new dive career. To find out more about our Divemaster and Instructor Development Course, join our high quality program and let us help you get dive work on Koh Tao, the rest of Thailand or anywhere else in the rest of the World!