Dive Instructor Internship Thailand – Make your dreams come true on Koh Tao in Thailand! We offer one of the best Dive Instructor Internships in Thailand and as a PADI Open Water Scuba Instructor (OWSI) you will receive a license to teach Scuba Diving! The Sairee Cottage Dive Instructor Internship focuses on realism, attitude, conservation, customer service and getting a successful diving job at the end of the course.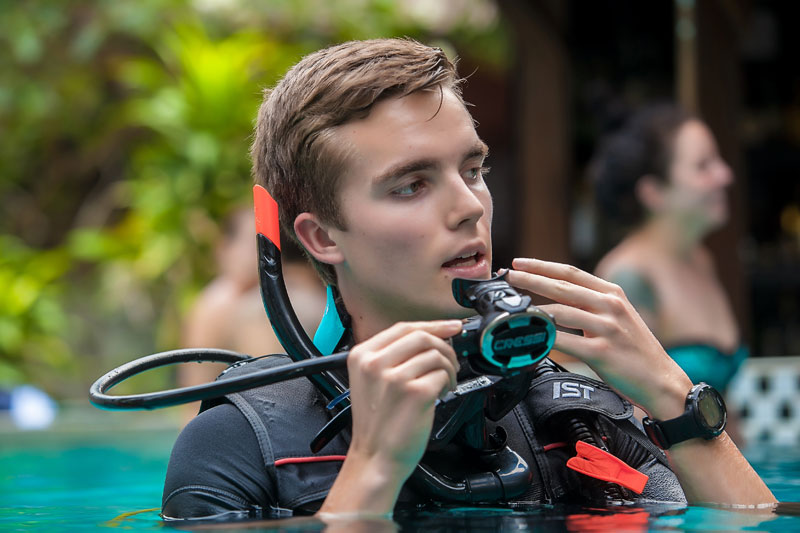 Koh Tao is one of the best and most popular places in the world to learn how to Scuba Dive, which means it gets a very high number of new PADI Open Water student divers. This creates many teaching, marketing and conservation opportunities. Subsequently, Sairee Cottage Diving has, in turn, attracted one of the best PADI Course Directors who is offering one of the highest quality Scuba Dive Instructor Internships available in the world.
The reason for this is the High Quality lies in our High Standards and the amount of real-life experience new Dive Instructors can gain on Koh Tao. Our Instructor Development Course (Dive Instructor Internship), taught at the award-winning Sairee Cottage Diving, offers one of the best and most recognised IDC Programs with a 100% Pass Rate. The PADI IDC Course is designed by PADI Platinum Course Director Marcel van den Berg, who is a hugely experienced, respected and innovative PADI Course Director, plus, Marcel will give you a massive amount of added extras to make you even more successful. He's proud to offer one of the most realistic Instructor Development Courses and Dive Instructor Internship programs in the whole of Thailand.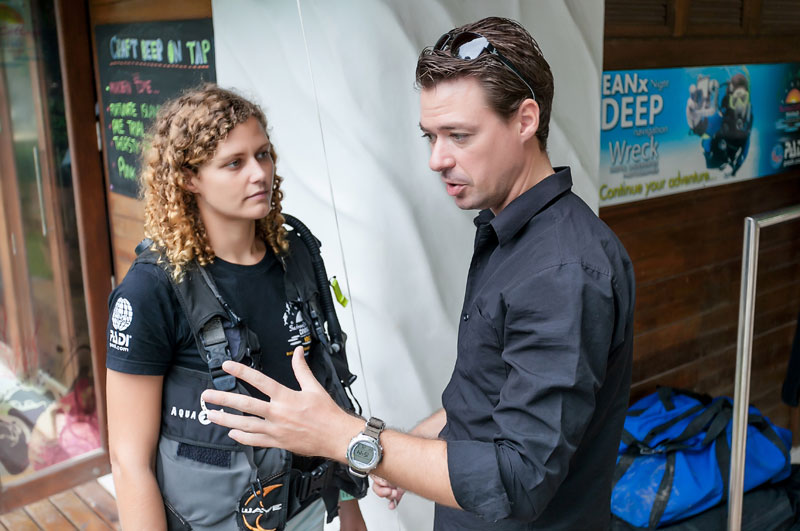 Prerequisites PADI Open Water Scuba Instructor (OWSI) Course:
Be certified as a PADI Divemaster or the equivalent level with another recreational diver training organisation
Be at least 18 years old
Be in good physical condition for diving and submit a medical exam form signed by a physician
Be a certified diver for at least 6 months
Have completed and logged at least 100 open water dives with experience in night, deep and navigation
Have completed a course in CPR and First Aid in the last 24 months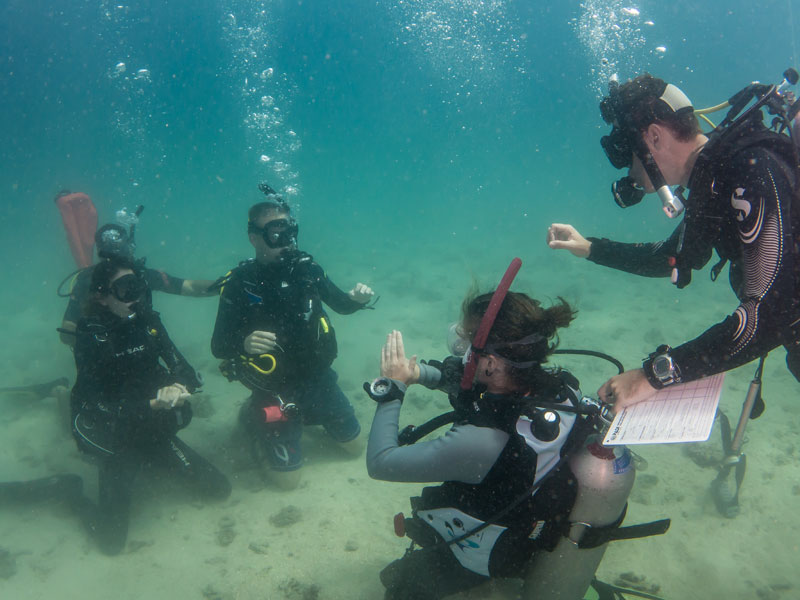 The OWSI program consists of
Course Orientation
Overview of the Dive Industry
General PADI Standards and Procedures
Business of Diving and Marketing
Risk Management
PADI Scuba Diver and Open Water Diver course
Adaptive Teaching
The PADI philosophy
Sales Workshop
Adventures in Diving program
Specialty courses and Master Scuba Diver program
Rescue Diver course
Divemaster course
Keep Diving
Learning, Instruction and the PADI System
Knowledge Development by self study and Exams
Classroom Presentations
Water Presentations
On top of that we give extra lectures and presentations in our PADI Dive Instructor Internship (PADI IDC) to ensure that you will have the best start to a your future diving career.
Why is the OWSI IDC course with us so different?
Our Platinum Course Director Marcel van den Berg has years of experience in the Dive Industry and has seen and worked with some of the best, but also, interestingly, some of the worst diving Instructors in the dive industry.
After seeing big differences in quality between dive instructors, I quickly learned why some diving instructors are better, safer, friendlier and more successful then others. I have also seen people get injured or almost injured while taking scuba diving lessons and in almost all cases it was the fault of the Dive Instructor. This has made me realise that focussing on the good and bad in the dive industry, my PADI OWSI course will get you ready to not only find, but also keep a successful job in the business.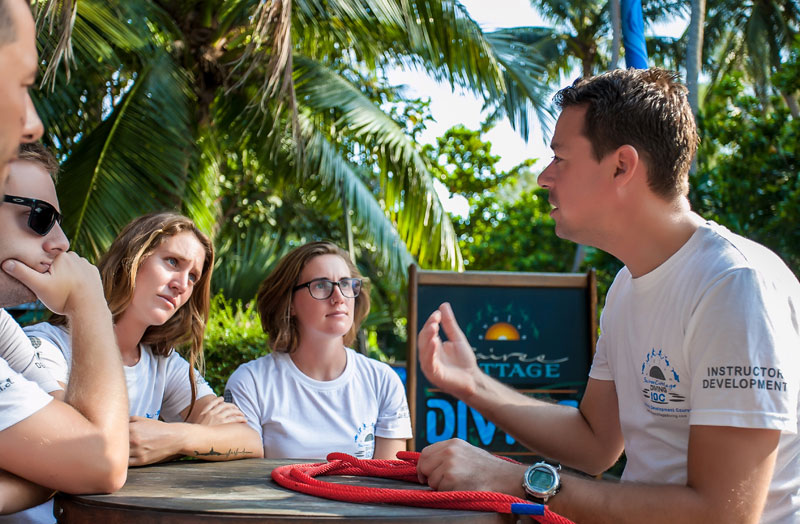 I will focus on real-life teaching, how to teach safely, minimise risk, follow the PADI standards, have a great attitude, develop your teamwork skills, how to help conserve marine life, get amazing marketing and promotional skills, how to use the latest teaching tools, embrace technology, improve your social networking skills, marine life identification, how to get the best diving and buoyancy skills and so, so much more…
I also will focus from day 1 to help you get your dream job in diving so you can enjoy the life that most others dream of!
I can't wait to teach you to become one of the best PADI Diving Instructors out there!
Marcel van den Berg
PADI IDC Teaching materials:
For the PADI IDC course you will get the PADI Diving Instructor IDC Crewpack that contains all the PADI IDC teaching materials, including:
Confined & Open Water Instructor Cue Cards, Adventures in Diving Instructor Cue Cards, Rescue Diver Instructor Cue Cards, Divemaster Instructor Cue Cards, Confined & Open Water Lesson Planning Slates, Open Water Prescriptive Lesson Guides CD-ROM, Rescue Diver Exam, Peak Performance Buoyancy Instructor Outlines, PADI's Guide to Teaching Manual with hologram, Diving Knowledge Workbook, Positive Approach Selling DVD, Specialty Course Instructor Manual (Digital, multilingual version), Open Water Quizzes and Exams, Divemaster exams, PADI Dive Planning & Skill Practice Slate (new), Brochures and other course documentation and the PADI Backpack.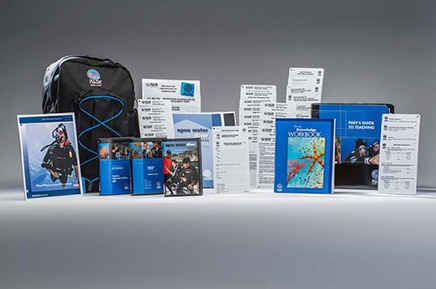 This crew pack is fantastic for the dive instructor course, but we have found out that it's missing a few things for real life. For this reason we have created a 28 GB digital folder containing loads of useful materials that you can use during or after the IDC course. Sairee Cottage Diving is the only Dive Centre worldwide that offers these extra teaching and learning materials.
Instructor Development Course Prices at Sairee Cottage Diving:
Courses:
PADI IDC Course: 36900 THB
PADI IDC Crew Pack: 18000 THB
You also need to complete the EFR Instructor course to be able to attend the PADI Instructor Examination IE. We include the EFR Instructor course during the IDC.
EFR Instructor: 7000 THB
EFRI Manual: 3500 THB
PADI fees:
OWSI Instructor = 249 Australian Dollars
EFR Instructor = 172 Australian Dollars
Instructor Exam (IE) = 865 Australian Dollars
You can pay the PADI fees by credit card on completion of the IDC: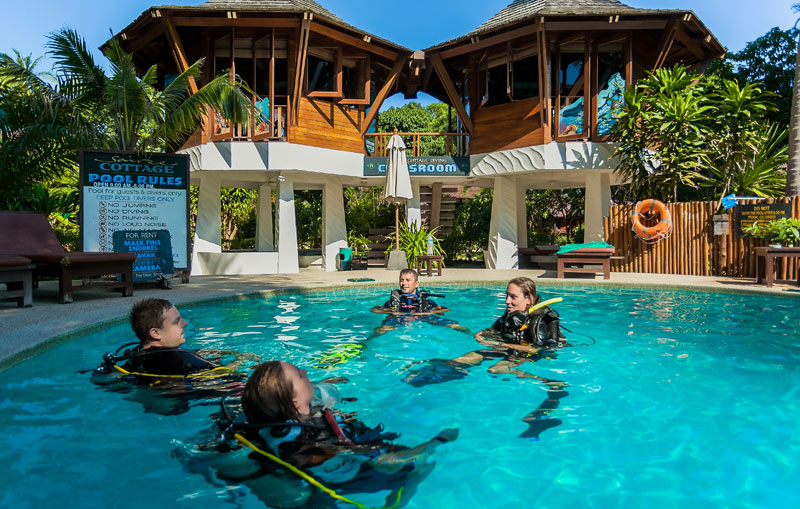 After the IDC you can teach the following PADI courses:
PADI Discover Scuba Diving
PADI Open Water Diver
PADI Adventure Dives
PADI Advanced Open Water Diver
EFR Emergency First Response
PADI Rescue Diver
PADI Divemaster
PADI Peak Performance Buoyancy Specialty
Project AWARE Specialty
AWARE Coral Reef Conservation specialty
PADI Bubblemaker and Seal Team
And in order to be qualified to teach even more courses such as the PADI specialty courses we highly recommend that you continue with the PADI Speciality Instructor courses or the PADI Master Scuba Diver Trainer program (MSDT) to increase your job opportunities significantly. At Sairee Cottage Diving we have one of the best Scuba Diving Instructor Internship packages: The Instructor Career Package.
This diving instructor package includes the PADI IDC, EFR Instructor, the MSDT with 10 specialties instead of just 5 and a full diving instructor internship giving you the best chance of a successful dive job. By taking this package you will also receive a 10% discount on all courses for further savings!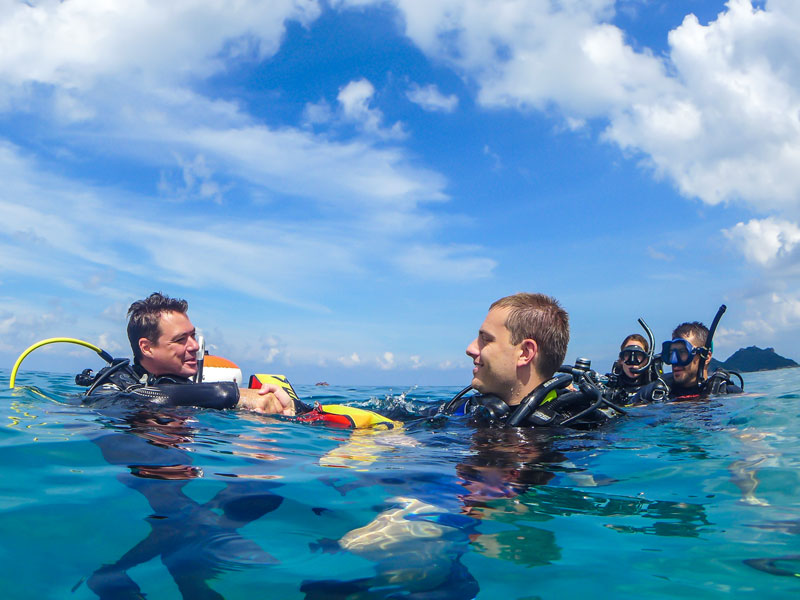 PADI Koh Tao IDC Schedule:
Day 1:
Orientation to IDC / Paperwork
Lunch
Physics and Physiology Theory Presentations
Day 2:
Skill Circuit Open Water Skills
Lunch
Decompression / Equipment / Environment Theory Presentations
Day 3:
Dive Theory exams
PADI Systems
Lunch
Start and Keep Diving
Teaching in Confined
Day 4:
General Standards and Procedures
Developing Academic Presentations
Lunch
Confined Water Presentations #1 and #2
Day 5:
Knowledge Development Presentation #1
Risk Management
Lunch
Conducting Open Water Training Dives
Day 6:
Project AWARE Presentation
AI Standards Exam
Lunch
Open Water Presentations #1 & #2
Day 7:
2 Day's off & Self Study
Day 8:
Knowledge Development Presentation #2
Business of Diving and Marketing Diving
Lunch
Rescue Skill Circuit and Extra Skill Circuit
Day 9:
Start Diving & Keep Diving
PADI Scuba Diver and PADI Open Water Diver Course
Lunch
Confined Water Presentations #3 and #4
Day 10:
Teaching Children
PADI Advanced Open Water Diver / Specialties
Lunch
Open Water Presentations #3 and #4
Dive Theory Exams
Day 11:
Knowledge Development Presentation #3
EFRI: PADI Rescue Diver
Lunch
PADI Divemaster Course
EFR Instructor course part 1: Standards and Knowledge Development
Standards Exam
Congratulations for the successful completion of the Instructor Development Course!!!
O2 / EFRI /
Day 12:
Open Water Presentations #5 & #6
Emergency Oxygen Provider Instructor Course
Lunch
EFR Instructor course part 2: Skills and Scenario
Day 13:
Mock IE 1: Dive Theory and Standards Exams
Lunch
Confined Water Presentation #5 plus mini-skill circuit
Day 14:
Mock IE 2: Knowledge Development Presentation #3
Open Water Presentations #7 and #8
Lunch
One on One Talks and optional self-study time
Day 16-17:
PADI INSTRUCTOR EXAMINATION